Floss and Gloss Dental Clinic located in Bedford, Texas!
Floss & Gloss Dental - Dentist Bedford TX
Welcome to Floss and Gloss Dental located in Bedford, Texas!
Dr. Nilam Patel and our experienced staff are dedicated to helping you improve your smile. Together with our highly trained staff, Dr. Nilam Patel is committed to meeting all of your dental needs and goals! The dental team at Floss and Gloss Dental is eager to help you and your family achieve optimal oral health.
Using the best and safest materials in the industry, the most advanced dental technology, and green dental practices – we deliver the highest quality dental care throughout Bedford, TX. We offer a wide variety of services including preventive dentistry, cosmetic dentistry, pediatric dentistry, sedation dentistry, and special service dentistry in a peaceful, relaxing dental atmosphere.
We believe that each patient is unique, therefore we strive to practice dentistry that way. Exceptional clinical care combined with premium service to deliver a unique dental experience in Bedford, TX. Call today to reserve your appointment and let us change the way you see dentistry.
Dr. Nilam Patel - The Best Dentist in Bedford, TX
Dr. Nilam Patel completed dental school in her home country India. Once she moved to America she went back to school and completed her Masters in Business Administration and Doctorate of Dental Surgery in NYU. With eleven years of experience she knows building a foundation of trust with each patient is vital to her success. Dr. Nilam loves all dentistry and specializes in periodontal cleanings and gum surgery. We encourage you to see our before and after smiles!
We understand the crisis of a dental emergency. If something goes awry outside of our business hours you can reach Dr. Patel by phone or email for immediate attention, 24 hours a day, 7 days a week.
Bonding and White Fillings
Cracked or fractured teeth can be painful and embarrassing. Bonding can repair tooth damage for a flawless smile. Cavities are another problem, but dark metal fillings are unsightly too. If you opt for white fillings, contact the best dentist bedford tx Dr.Patel, and you'll enjoy a more natural looking repair.
We begin the process by numbing the area that will be needing the root canal. We then place a dental dam over the tooth to keep it isolated and to prevent bacteria in the mouth from entering the tooth while it's open. Once the procedure is finished, you'll benefit from a tooth that is no longer painful or sensitive.
The first step is to have a consultation with you or your loved one. We will take impressions as well as x-rays to create a uniquely designed treatment plan. We then use the impressions that were taken to make your first set of Invisalign aligners.
It might not seem like it, but choosing to have dental implants is a major step in your life. The move signifies a positive step towards living a fuller, healthier life. We at Floss and Gloss Dental follow the process below to ensure you get the smile that you deserve
We provide you with important care instructions that must be followed to prevent any post-operative complications. If needed, we can work on replacing the missing tooth once the area has been given time to heal.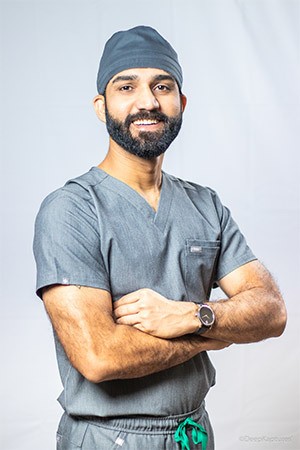 Dr. Manish Patel is known to his patients as very kind, compassionate and genuinely concerned about people and their dental needs. He steps out of his role as a clinician to really get to know you and your specific needs.
Dr. M Patel is graduated from New York University. Because of his passion toward implants and surgical procedures he was selected in extremely competitive implant honor program which he completed and graduated in 2013 from NYU.
She enjoys all kind of dental work especially with kids. Her goal is to provide the best dental care in the community and grow with the community.
Dr. Patel earned her Doctorate of Dental Surgery from the one of the best University in United States. She graduated from New York University College of dentistry in 2013 with honors. Dr. Patel has over ten years of experience in unites states and India.
Our experienced team at Floss and Gloss Dental is committed to providing you and your family with a comfortable and enjoyable visit to our office.
We understand the importance of feeling at ease during your dental appointment and will go above and beyond to ensure you have everything you need to enjoy meeting with our friendly dentists and team. Patients who feel comfortable coming to the dentist are less likely to skip their routine appointments and are at a decreased risk for cavities, gum disease and other poor oral health conditions. We want you to enjoy a lifetime of healthy smiles!
Floss and Gloss Dental Services
Floss and Gloss Dental is one of the leading dental clinics in Bedford, Texas. We offer one of the most comprehensive line-ups of dental services available anywhere in the area.
One of our main services is treating dental emergencies, which can occur anytime and anywhere. It's one of the most painful and frustrating feelings and it'll only get worse. We specialize in providing immediate treatment and help our patients with their oral and dental care moving forward.
Aside from dental emergencies, our other major services include cosmetic dentistry, restorative dentistry, general dentistry, and orthodontics. Patients that require sedation dentistry, sleep apnea treatment, Invisalign can also come to us at Floss and Gloss for these services.
Last but not the least, we specialize in children's dental care. We believe it's one of the most important services we offer because we need to start them young when it comes to oral care.
and Exam
For New Patients