Floss and Gloss Dental located in Bedford, Texas!
What are Dental Exams & Cleanings?
Exams and dental cleanings are important parts of your overall oral and dental health. Cleanings are performed by licensed hygienists, who work exclusively to remove tartar and heavy buildup from your teeth. Professional cleanings can help to prevent tooth decay, gingivitis and even gum disease. Exams are necessary to help find problems before they can get bigger, which can be helpful in maintaining a healthy smile.
Why would Dental Exams & Cleanings be needed?
The reason you need an exam and cleaning is because even with the best at-home care, you can and still will need to see a hygienist. Tartar can build up on certain areas of your teeth, and it's nearly impossible to remove this buildup safely on your own. Exams are necessary because they alert you if there's a problem so that prompt treatment is more effective. Even if it's been years since your last dental visit, we welcome you into our office for a complete preventative care appointment.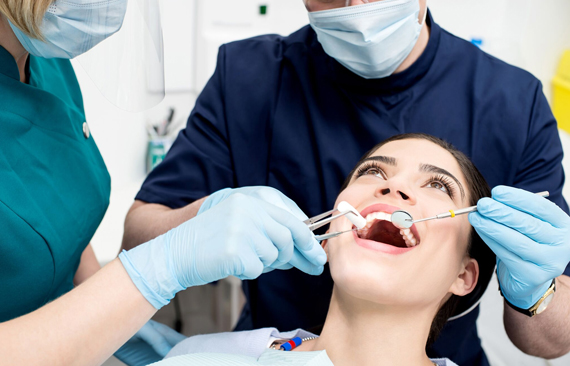 Who is a candidate for Dental Exams & Cleanings?
Every one is a good candidate for both exams and cleanings. Regardless of your age and how long it's been since your last appointment, an exam as well as a professional cleaning can be helpful in keeping your smile looking its best. In fact, we recommend that children come in for their first dental visit before the age of two. From there, it's important to come in regularly every six months for a checkup visit.
What happens during the appointment for Dental Exams & Cleanings?
The appointment normally begins with a complete professional cleaning. The cleaning is performed by a dental hygienist who will remove heavy buildup and tartar from your teeth. Your teeth are then polished and flossed before the exam is performed. The exam is done to look for different problems, like gum disease or cavities, and we'll write out a treatment plan for you. Before leaving the office, we will schedule you for your next six month visit for another cleaning and exam.
If you'd like to come into our office for a cleaning and exam, call us today to speak with one of our professional team members for further assistance.